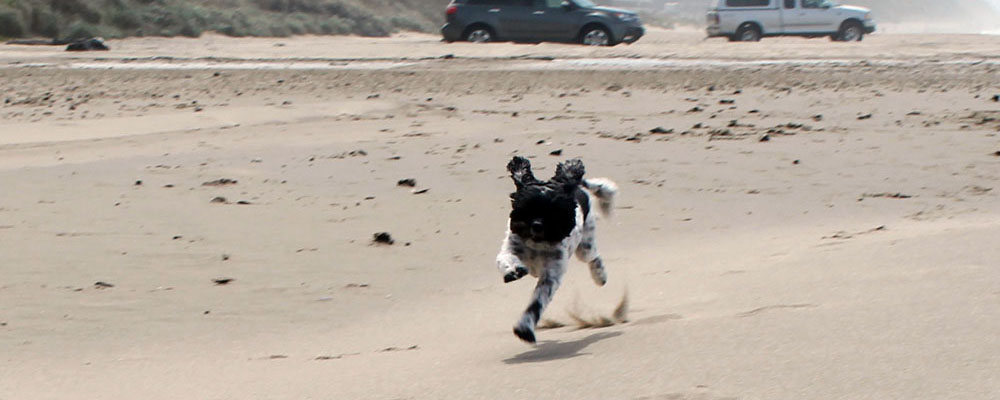 PETS:
Pets are Welcome at the Inn at Wecoma
We want all of our guests to enjoy their stay with us, both human and canine alike. That is why every dog gets a toy, a doggy bone and cleanup baggies when they check in. Doggy bowls are also available upon request! Pets are welcome in all of our first floor rooms, while our second and third floors remain pet-free for our human guests with sensitive allergies. Please read our pet policy for more information.

Inn at Wecoma's Pet Friendly Hotel Policy
The Inn at Wecoma is happy to accommodate you and your pet during your stay. Out of consideration for your surroundings and your fellow guests, we ask that you kindly review the following guidelines: 
Pets are defined as dogs. No cats or any other animals.
Advance notice of the number of pets is required. Undeclared pets or additional pets not reported at time of check in are subject to a $250 non refundable fee.
Owners agree to pay a $15 fee, per night per pet, with a maximum of 2 pets per room.
There is a 25lb pet limit for all pets.
In consideration of guests with allergies, we limit our pet rooms to our first floor units only.
Pet owner agrees to not leave their pets unattended at any time during their stay; this includes both guest rooms and private vehicles. Unattended pets will be subject to a $50 non-refundable fee.
Due to safety concerns for our employees and your pet, we will not clean a room with an unattended pet. Pet owners may be asked to vacate the property if their pets become a nuisance to other guests.
Owners agree to keep their pets on a leash or in a kennel while the pet is on any public or common area of the property.
Pet owners agree to walk their pets in the designated "pet area" and also agree to clean up after their pet as needed.
Pets are not allowed in the pool or breakfast areas.
Any guests planning on bringing a pet must contact the Inn at Wecoma directly by calling locally 541-994-2984 or toll free 1-800-452-8981.