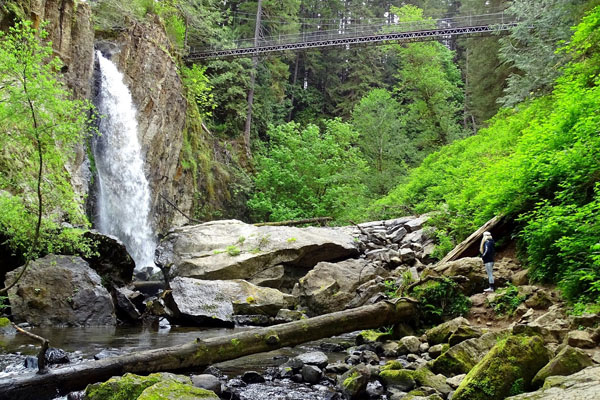 Drift Creek Falls
A perfect setting for your own action adventure; a waterfall, a formidable suspension bridge and a gorgeous view of Coast Range forest.

The trail is wide and well maintained.

The only flaw may be that its elevation backwards; you have a nice walk down, but then you need to climb back out.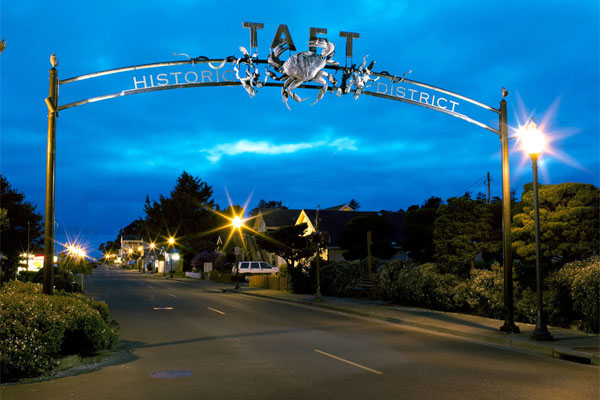 Historic Taft District
Taft is the fifth of six districts of Lincoln City's String of Pearls. With prime access to Siletz Bay, visitors can enjoy Mo's Restaurant, a Pacific Coast landmark for 70 years. Among many restaurants, shopping and attractions, another highlight is the Jennifer L. Sears Glass Float Art Studio, where you can view free glassblowing demos and create your own glass float art.