Summer Vacation in Lincoln City awaits you at the Newly Renovated Inn at Wecoma -- 06/14/2017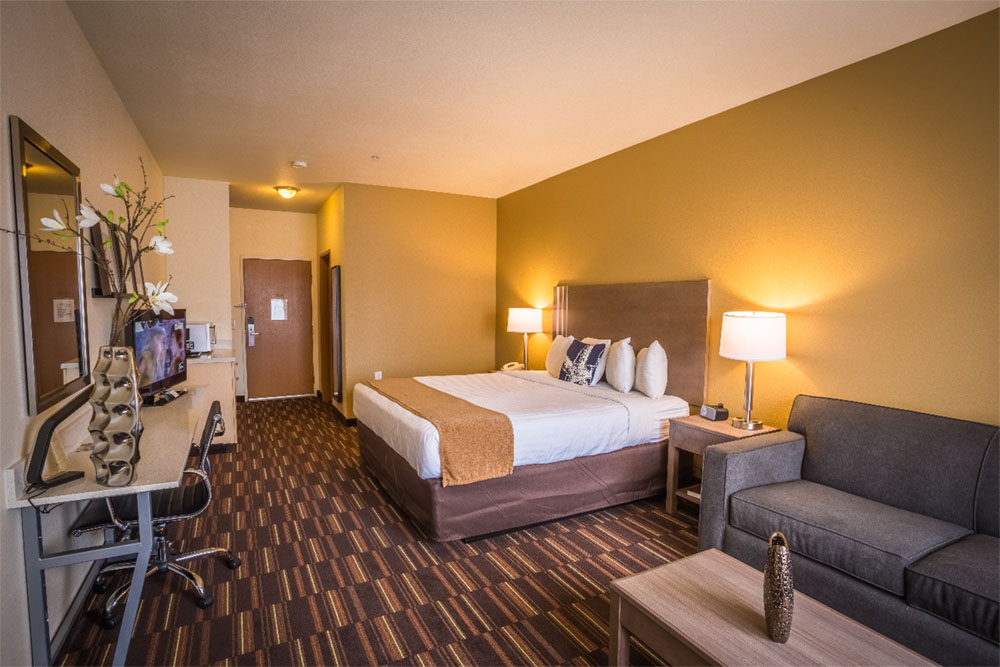 Lincoln City, OR (June 09, 2017) Inn at Wecoma in Lincoln City just completed it's full hotel renovation to all 63 hotel rooms. Just in time for summer, this award winning hotel is preparing for a busy summer season ahead for travelers converging on the Oregon Coast. Inspired by the property's surroundings, each suite has a natural palette, modern furnishings, and a completely refreshed interior as well as exterior. While keeping the charm and superior hospitality of it's past, this new contemporary retro design along with updated amenities makes the perfect combination for the ultimate guest experience.
Some of the highlights include an indoor recreation area including pool, jacuzzi, sauna, and fitness room. The hotel also features a daily hot breakfast including biscuits & gravy, potato's, sausage, pancakes, hot cereal, and many other offerings. The hotel also recently updated it's entire wifi system and for the summer will have a community bbq and shuffleboard area for its guests. Located in the heart of Lincoln City walking distance to numerous restaurants, shops, cafes, and the beach is just 6 short blocks away.
Contact:
Inn at Wecoma
2945 NW Hwy 101
Lincoln City,
OR 97367
(541) 994 2945
gm@innatwecoma.com
www.innatwecoma.com
Back to Main Blog Page