Whale Watching Week Is Coming To Lincoln City, Oregon -- 12/8/2011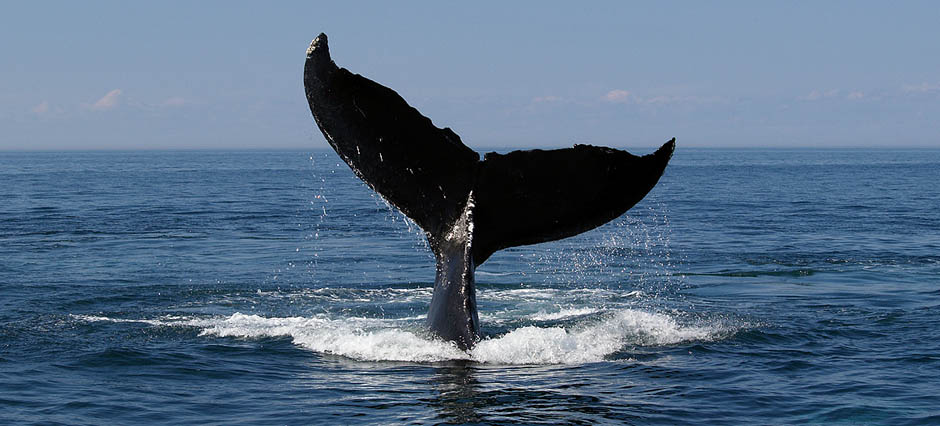 This year's whale watching week will begin on December 26th through January 1st. Every year, upwards of 150 volunteers will be posted from 10am – 1pm at official whale watching spots, where visitors have the best chance of seeing Pacific Grey Whales. The state's program takes place at the peak of the southbound migration of gray whales. Marine mammologists estimate that 18,000 whales pass by between mid-December and mid-January, as they head south from the Arctic to the Baja lagoons of Mexico.
The main body of whales are about 5 mile off shore, but some can be seen as close as 1-2 miles off shore. Winter migration has the highest numbers (30 per hour) but the whales are usually farther off shore (1-5 miles) because of stormy weather.
Due to the rise of Pacific Grey Whales sightings, the Whale Watching Center of Depoe Bay, has decided to extend the event to Newport. In celebration, the marine Science center, located just down the road from the Oregon Coast Aquarium, is putting on a special whale watching event, which offers storytelling, interpretive programs and other activities during Whale Watch Week.
For further information or a registration form for the training weekend, contact Dave Newton, Whale Watch Volunteer Coordinator, Oregon Parks and Recreation Department, 198 NE 123rd Street, Newport, OR 97365, 541-765-3407; fax 541-765-3402; whale.watching@state.or.us; www.whalespoken.org. Preregistration is required because of limited space. You may register for training and/or sign up for whale watch week by mail, e-mail, phone, fax, or dropping in to visit at the Whale Watching Center on Highway 101at the south end of the bridge in Depoe Bay.
Whale Watching week tends to draw in a large number of visitors to the Oregon Coast, so make sure you make your reservation for your hotel rooms early. Inn at Wecoma, a beautifuly renovated Lincoln City hotel, offering warm comforts of home away from home, and understated luxuries of a renovated hotel.
Back to Main Blog Page